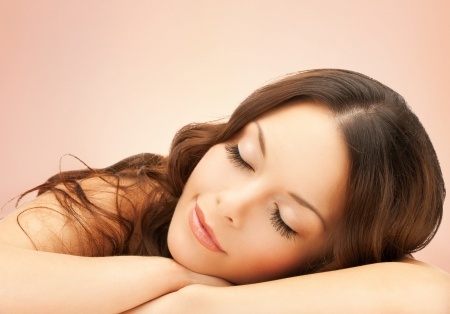 Getting eyelash extensions for the first time can usually take up to 2 hours to apply because your skilled lash artist is carefully adding one lash at a time to accentuate your unique look. To ensure that you get the most out of your initial lash appointment and future fills, always arrive with clean lashes by making sure to thoroughly remove any makeup residue. This is important because if eyelash extensions are applied to dirty lashes, the lash glue will not fully adhere to the natural lash, but to the residue – causing the extensions to fall off sooner than they would if they had been applied to clean lashes.
And after you gaze in the mirror at the new you and your new look, you'll want to care for those lashes as much as you can. Most clients return after 2-4 weeks for a 60-90 min appointment to have their lashes filled and are always asking what they can do to make them last longer. After your first set of eyelash extensions, you'll want to reconsider the way you wash your face or apply makeup.
The eye area, as you already know, is a delicate one.  Be gentle when washing your face or removing any eye makeup. With some lash brands you are advised against getting your eyelash extensions wet, but with NovaLash eyelash extensions you are actually encouraged to use water and oil on your extensions. In fact, after your appointment your lashes will be 100% dry – no need to wait several hours before getting them wet. Planning on going swimming right after your appointment? No problem, go for it!  NovaLash glue holds best when it is kept flexible, and you can do this by regularly hydrating and moisturizing your extensions. When washing your face, be sure to avoid using any cleansers containing glycols, organic solvents, or high concentrations of alcohol – all of which have been shown to break down NovaLash glue, causing lash extensions to fall off prematurely.
Oil-based cleansers and makeup removers are best to clean your NovasLash lash extensions with, and if you're in doubt about the  best makeup remover to use on your lash extensions, consider the cleanLash 3-in-1 cleansing pads from NovaLash. These cleansing pads do triple duty: cleanse, moisturize and remove makeup.
Some clients will ask if mascara and eyeliner can be applied to their lash extensions and the answer is yes, but do NOT use water-proof mascara or liner on them (and do not curl them either, that will create a kink in the extensions that will not go away). Ideally, your extensions will look so beautiful that you will not need mascara. However, if you do choose to use mascara, consider using NovaLash mascara. It is easy to get off of lashes and does not contain any of the ingredients that have shown to break down the NovaLash lash glue. If you must apply mascara, I recommend just applying it to the tips of the lashes and not from root to tip.
So even if you do all that is possible to avoid any lash contact, they will become loose and fall off…at different times. Don't be surprised if you notice that some lashes have gone missing. This is a normal process which is why fill appointments are necessary every 2-4 weeks. To avoid any harm to your natural lashes, do not pull the lash extensions off yourself. Make an appointment with your skilled lash expert for removal or fills.
If you'd like to make an appointment for lashes with me, please feel free to contact me at (805) 232-4221 or by email at adriana@skincarebyadriana.com
——————————————–
Adriana is a California licensed esthetician located by the beach in beautiful Ventura, Southern California. She specializes in lash extensions and brow shaping, as well as results-oriented skincare treatments. When she is not teaching clients about the benefits of a beautifully arched brow, expertly applied lashes, and a dedicated skincare routine, she tries to enjoy working out and loves going out to different breweries and restaurants.
Questions or comments? Contact Adriana at adriana@skincarebyadriana.com