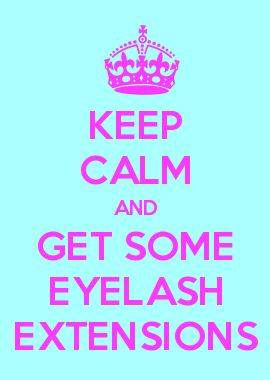 As if long, full lashes were ever an option!  Lash extension services are starting to become more and more popular for women. We've gone past the daily process of glueing fake lashes to our eyelids with the hopes that they last through the night. Lash extension services have been a convenient commodity that leave us feeling confident and beautiful. But before you set up your appointment, here are few things to note:
1) Lash Types
There are three types of lash extensions: silk, mink and synthetic hair. They also come in different sizes/lengths, thicknesses and types of curl (from a super natural curl to tight, curly curl).  At Skincare by Adriana, I only use NovaLash extension products. Not only do they last longer than most, but the quality of the lashes are light and natural-looking.
2) How Long Does It Take?
Applying a full set of lashes takes can take up to about 2 hours, and fills can be anywhere from 60-90 minutes long. As a NovaLash Advanced Certified Lash Extensionist, my goal is to ensure that each lash application is a work of art with an intricate finish.  Lashes are applied one a time bonded with an award-winning medical-grade adhesive. This specialized, semi-permanent glue will not irritate the eye and was developed by a team of physicians and scientists.
3) Can I Use Mascara?
If you need to add some mascara, it would be best to use water-based mascara because waterproof mascara will be very difficult to remove. Only apply mascara on the tips of the extensions to avoid clumping and gently remove eye makeup by using a cleanser that does not contain glycols or PEGs. The perfect makeup remover are the cleanLASH 3-in-1 cleansing pads from NovaLash. These cleansing pads will not snag on your eyelashes and will remove makeup, cleanse your eyelashes of any debris and moisturize them for longer wear.
4) How Long Will They Last?
Lash extensions can last anywhere from 6-8 weeks.
5) How Often Should I Re-Apply?
It is recommended to re-apply every 3-4 weeks to maintain a full look.
6) Will My Real Lashes Fall?
Applying lash extensions does not ruin your real lashes. If applied correctly and with safe products, you can minimize any natural lash loss. If you are thinking about lash extensions, research the place you are going to make your appointment. Find out what brand and products they use. The eye is a very sensitive area and it is important to know what products and process will be used.
If you still have questions on lash extension services, products or procedure — please contact me at any time. I am happy to educate my clients for the best lash experience and can walk you through the process and products used.